When is Memorial Day 2024?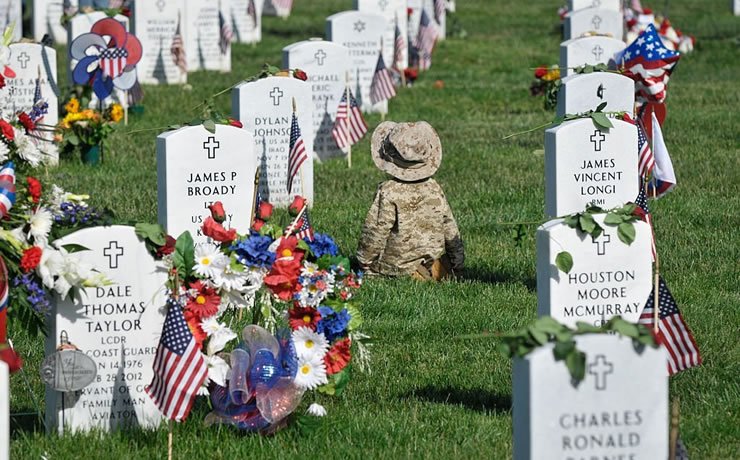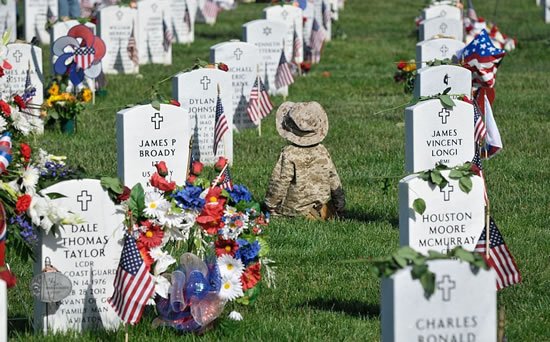 According to the official federal holiday calendar, the Memorial Day 2024 date will be happily celebrated on Monday, May 27th (5/27/2024).
But do You Really Know the Meaning of this Special Date?
This patriotic holiday was created to honor the millions of American service members who died heroically defending the United States and the freedom of its people.
On this special day people are invited to be grateful and honor those men and women who gave their lives for the good of the nation.
Traditionally, people take advantage of the day to visit cemeteries, especially military ones, and decorate the tombs of national heroes with flowers, flags and wreaths.
Other traditions include raising the flag of the United States quickly to the top of the poles, slowly lowering it to half-mast, then raising it again to full height at noon.
Lowering the flag to half-staff is intended to honor fallen soldiers who have died for their country over the years.
While the raising of the flag symbolizes the determination of the living to continue the fight for freedom, so that the nation's heroes have not died in vain.
On this special day, patriot parades are also held in thousands of cities across the country.
During the day, we can also follow the live broadcast of the traditional Memorial Day concert that takes place on the west lawn of the Capitol Building in Washington DC.
5 Key Facts To Know!
1. Holiday Name(s): Memorial Day, Decoration Day.
2. Holiday Type: Federal Holiday, Public Holiday.
3. When is the Holiday: Last Monday in May every year.
4. Symbol of this Holiday: Red Poppy Flowers (bloomed over the dead on the battlefields).
5. Who are the Honorees This Holiday: More than 2.7 million military personnel (men and women) who died defending the country and the freedom of people like you.
Why Did The Red Poppy Become The Symbol Of Memorial Day?
On European battlefields devastated by the Great War, the common red poppy was one of the first plants to reappear.
Its seeds spread in the wind and lay dormant in the soil, germinating only when the soil was disturbed and under the graves of soldiers killed in the brutal fighting of World War I.
See the sea of Red Poppies on one of the former WWI battlefields in Somme Valley Picard, France: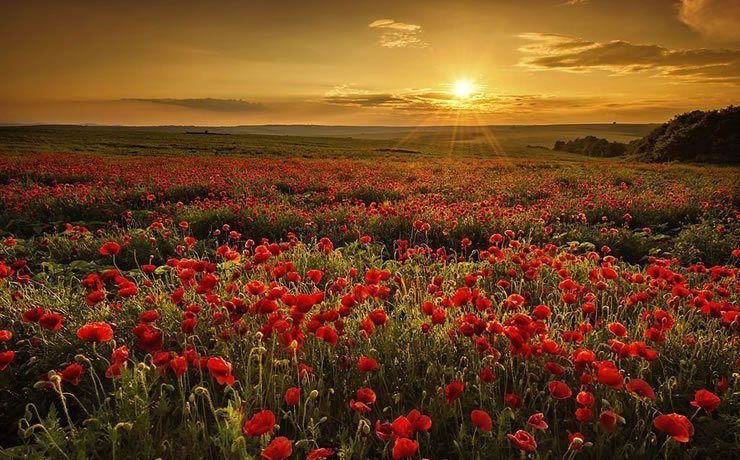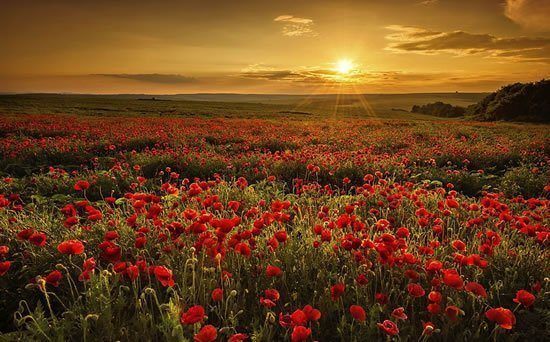 During the WWI, a Canadian military doctor saw poppies scattered across the battlefield around his artillery position in Belgium.
This remarkable experience inspired him to write that famous poem "In Flanders Fields" in 1915.
Since then, poppy flowers have been associated with those who sacrificed their lives on the battlefields and could not return home.
Memorial Day 2024 Date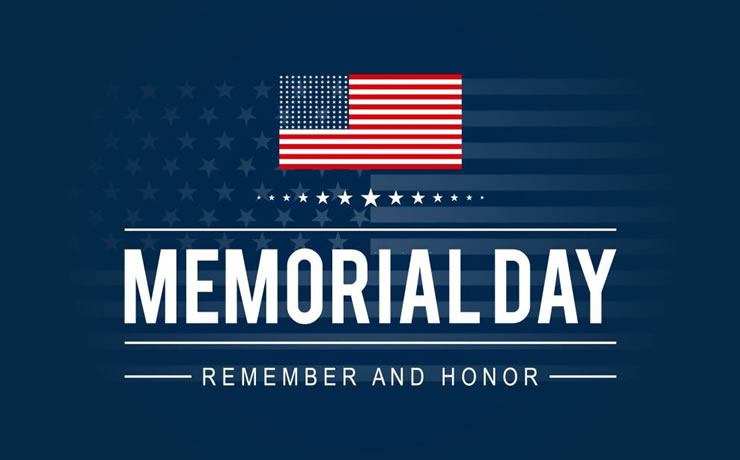 Why Does the Date of Memorial Day Change Every Year?
This happens due to the fact that Memorial Day is not a fixed date and the official date of its celebration tends to vary each year.
In the United States, Memorial Day always falls on the last Monday in May and the exact date varies slightly each year.
Memorial Day weekend day tends to mark the unofficial start of summer for many Americans and in the year 2024 it will take place between May 27th (Saturday) and May 27th (Monday).
In Canada, Memorial Day is celebrated with Canada Day on July 1st each year (in Newfoundland and Labrador) and Remembrance Day on November 11th.
Rest assured and avoid wasting time doing tedious calculations, you can easily find the past and future dates of this holiday in the following table:
Memorial Day Dates
2021 Memorial Day
Monday, May 31st, 2021
2022 Memorial Day
Monday, May 30, 2022
2023 Memorial Day
Monday, May 29, 2023
2024 Memorial Day
Monday, May 27, 2024
2025 Memorial Day
Monday, May 26, 2025
2026 Memorial Day
Monday, May 25, 2026
2027 Memorial Day
Monday, May 31, 2027
In 2024, the commemoration of this festive day will be observed exactly on the week 22, on Monday, May 27th (this date is the 148th day of the year).
Memorial Day has been recognized as a federal holiday by the United States government since 1971.
In 1968, the Uniform Monday Holiday Act was passed and mandated that federal employees be given a day off on this federal holiday.
During the holiday, government offices, organizations, schools, banks, shops, restaurants and most businesses remain closed.
Public transport systems do not operate on their regular schedules, we recommend that you check the new timetables with local authorities before traveling this holiday.
Where large public celebrations have been held, traffic may be stopped by the clearing operation.
Restaurants Open on Memorial Day 2024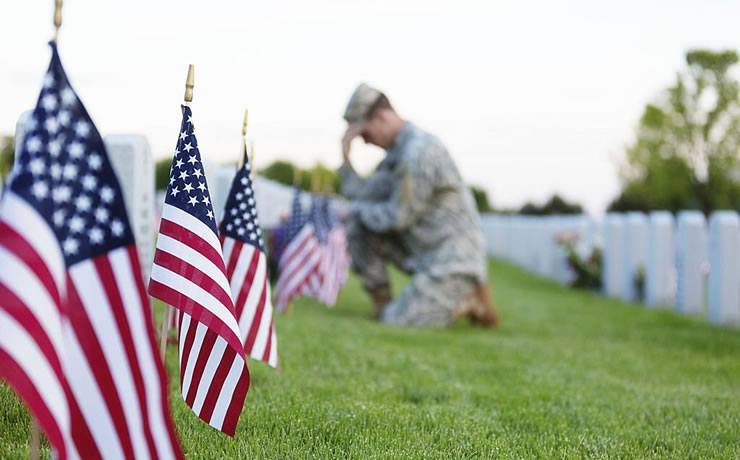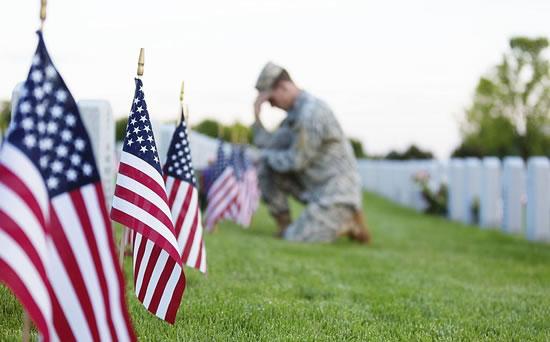 Have You Already Planned To Buy Everything You Need To Celebrate This Special Day?
You need to avoid visiting closed stores on the holiday if you want to complete your most urgent purchases!
Know that at the distance of a click you will find everything you need to plan your shopping with peace of mind and find several restaurants open on Memorial Day.
We offer a complete guide to restaurants, supermarkets, shopping malls, gift shops, electronics stores, department stores, bookstores, toy stores, pet stores, bakeries, coffee shops, pastry shops, sports stores, hardware stores, garden centers , gas stations, tire stores, car dealerships, drugstores, banks and DIY stores closest to you.
Access our directory of opening hours for stores near you to find the location and opening hours of stores during the holiday period.
Celebrating Memorial Day 2024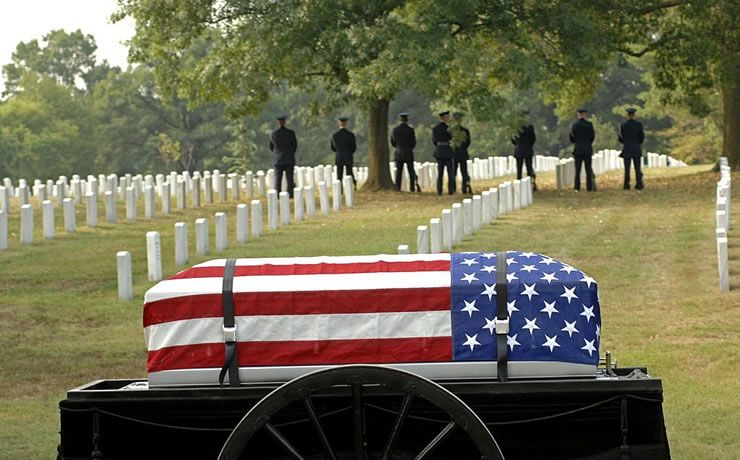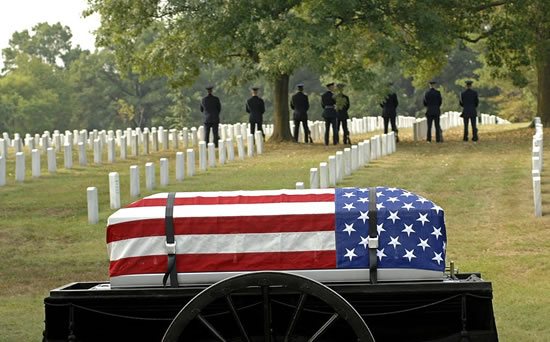 Whether you celebrate this festive day with family, friends or quietly at home, we recommend that you slow down a bit and take some time to reflect deeply.
Try to remember only the good times of past celebrations and how much they mean to you and the people you love (even when some important people are gone and missed forever).
It's never too late to go back to celebrating days like this with those who care about you, understand that life is a breath and it goes by too fast.
How about living each moment intensely and breaking the ice by sharing this article with your friends and family to invite them to celebrate this special day together?
You don't even have to worry about writing a text, just choose one of the texts below and click to share it on Twitter with everyone.
Click on a link to Tweet now:
Thanks for sharing the love! ❤️
From the entire CalendarHours family, we wish you a Happy Memorial Day in 2023!
Recommended For You
People who celebrate this national holiday will also celebrate the holidays below: