When is Easter 2025?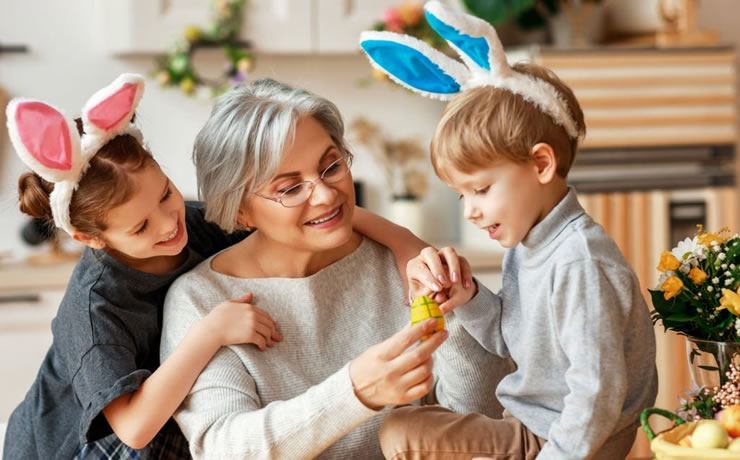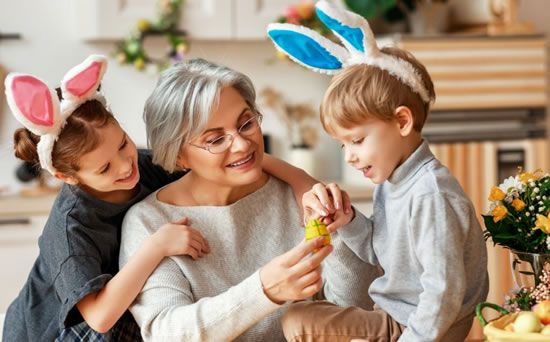 According to the official Christian holiday calendar, the Easter 2025 date will be happily celebrated on Sunday, April 20th (4/20/2025).
But do You Really Know the Meaning of this Special Date?
Easter, also called Pascha or Resurrection Sunday, is a festival and holiday commemorating the resurrection of Jesus Christ, Christianity's greatest figure, who was crucified by Roman Cavalry in Jerusalem and died on Good Friday.
The death and resurrection of Jesus, celebrated at Easter, are the most fundamental events in Christian theology and the cornerstone of the Christian religion.
According to the Holy Bible, God resurrected Jesus on the third day after his death on Good Friday, as a result of crucifixion, which was the ultimate form of criminal punishment at the time.
After a gruesome death, Christ's resurrection is seen as a sign of new beginnings and new hope.
Bodily resurrection, according to Christian belief, is the spirit-driven return to a changed body life, and guarantees that all Christians who have died will be resurrected at the Parousia of Christ or Second Coming.
3 Key Facts To Know!
1. Holiday Name(s): Easter, Pascha or Resurrection Sunday.
2. Holiday Type: Unofficial Holiday, Christian Holiday.
3. When is the Holiday: First Sunday after the Paschal Full Moon.
What is Holy Week and Easter?
Most Christians refer to the week leading up to Easter as Holy Week, which includes the days of the Paschal Triduum.
The Easter Triduum includes Holy Thursday, which celebrates Jesus' washing of the apostles' feet and the Last Supper with them.
Also including Good Friday, which commemorates the crucifixion and death of Jesus. And ending with Holy Saturday, which commemorates the torment of Hell while Jesus' corpse lay in the tomb.
In the 21st century, Christians around the world celebrate Easter by exchanging chocolate eggs and attending Mass on Easter Sunday.
Easter 2025 Date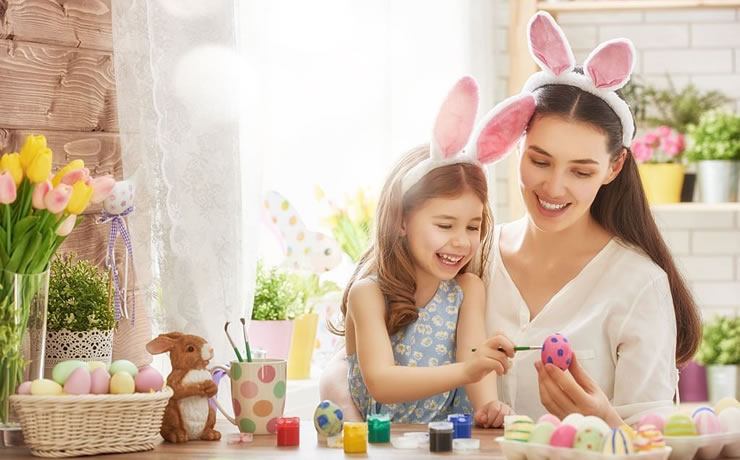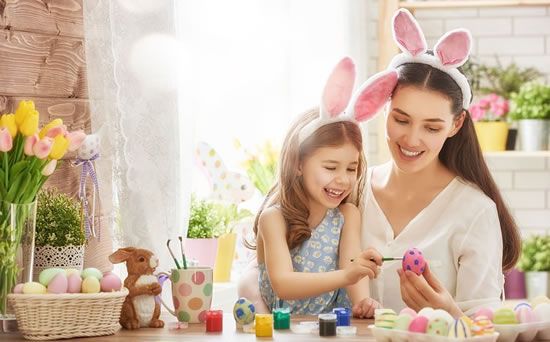 Why Does the Date of Easter Change Every Year?
This happens due to the fact that Easter is not a fixed date and the official date of its celebration tends to vary a lot from year to year.
This special day always occurs on the first Sunday after the Paschal Full Moon. The word "Paschal," which is used in the ecclesiastical (Christian church) calendar, comes from "Pascha," a transliteration of the Aramaic word meaning "Passover."
The Paschal Full Moon is the first Full Moon after the Vernal Equinox for the Northern Hemisphere or Autumn for the Southern Hemisphere.
In years when the first spring full moon falls on a Sunday, Easter is observed the following week. The first day that Passover can happen is March 22nd, but it won't happen again until 2285.
The last day Easter can happen is April 25, something that hasn't happened since 1943. According to long-term averages, the most unusual date for Easter is March 22nd.
Second place runs until April 24th and third place runs until March 23rd. This is the result of a calculation based on the lunisolar calendar, where each month has 29.5 days.
Rest assured and avoid wasting time performing complex calculations, you can easily find the past and future dates of this holiday in the following table:
Catholic Easter Dates
2021 Easter
Sunday, April 4, 2021
2022 Easter
Sunday, April 17, 2022
2023 Easter
Sunday, April 09, 2023
2024 Easter
Sunday, March 31, 2024
2025 Easter
Sunday, April 20, 2025
2026 Easter
Sunday, April 05, 2026
2027 Easter
Sunday, March 28, 2027
In 2025, the commemoration of this festive day will be observed exactly on the week 16, on Sunday, April 20th (this date is the 110th day of the year), two days after Good Friday.
Currently, Easter Sunday is a Christian holiday not recognized as a federal holiday by the United States government.
However, the Friday before Easter, known as Good Friday, and the Monday after Easter are celebrated, although they are not considered public holidays.
During this special holiday, government offices, organizations, schools, banks, shops, restaurants and most businesses remain closed as per local traditions.
Easter Sunday is a public holiday in many Western countries such as Italy, Poland, Sweden, Ukraine, Portugal, Belgium, Netherlands, Iceland, Norway, Estonia, Latvia and Lithuania.
In these countries, government offices, organizations, schools, banks, shops, restaurants and most businesses remain closed this holiday.
Public transport systems do not operate on their regular schedules, we recommend that you check the new timetables with local authorities before traveling this special holiday.
Where large public celebrations have been held, traffic may be stopped by the clearing operation.
| | Lady Kronos Tips: access the online countdown in our Time Calculator app and easily follow how many days until Easter in real time. |
| --- | --- |
Restaurants Open on Easter 2025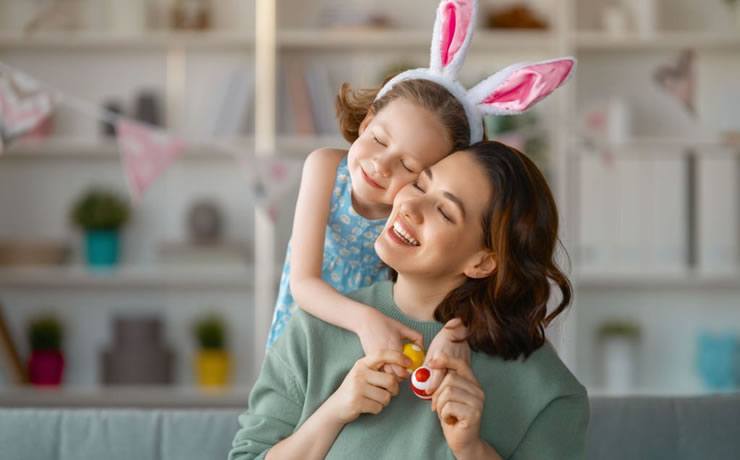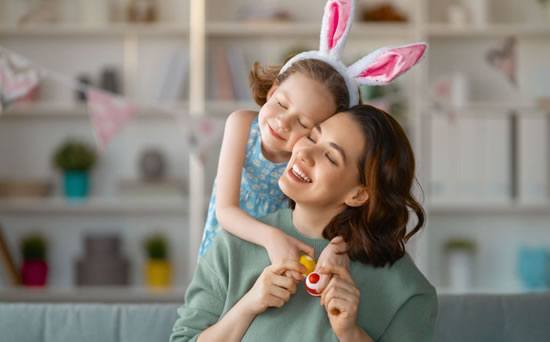 Have You Already Planned To Buy Everything You Need To Celebrate This Special Day?
You need to avoid visiting closed stores on the holiday if you want to complete your most urgent purchases!
Know that at the distance of a click you will find everything you need to plan your shopping with peace of mind and find several restaurants open on Easter Sunday.
We offer a complete guide to restaurants, supermarkets, shopping malls, gift shops, electronics stores, department stores, bookstores, toy stores, pet stores, bakeries, coffee shops, pastry shops, sports stores, hardware stores, garden centers , gas stations, tire stores, car dealerships, drugstores, banks and DIY stores closest to you.
Access our directory of opening hours for stores near you to find the location and opening hours of stores during the holiday period.
Celebrating Easter Sunday 2025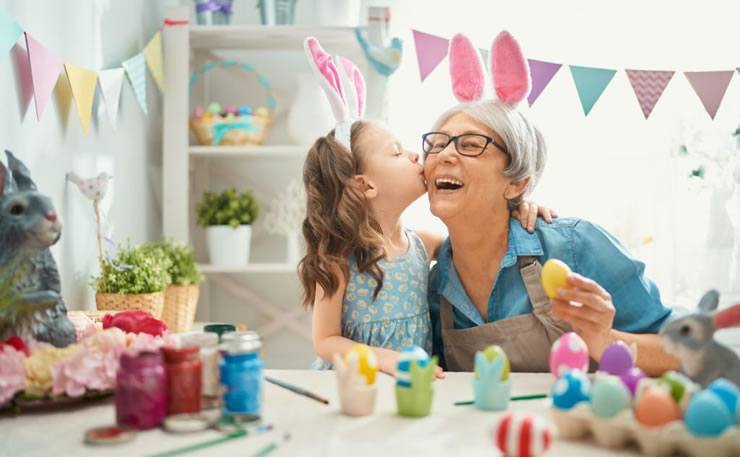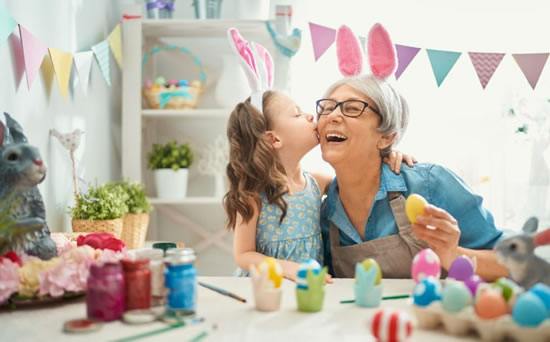 Whether you celebrate this festive day with family, friends or quietly at home, we recommend that you slow down a bit and take some time to reflect deeply.
Try to remember only the good times of past celebrations and how much they mean to you and the people you love (even when some important people are gone and missed forever).
It's never too late to go back to celebrating days like this with those who care about you, understand that life is a breath and it goes by too fast.
How about living each moment intensely and breaking the ice by sharing this article with your friends and family to invite them to celebrate this special day together?
You don't even have to worry about writing a text, just choose one of the texts below and click to share it on Twitter with everyone.
Click on a link to Tweet now:
Thanks for sharing the love! ❤️
From the entire CalendarHours family, we wish you a Happy Easter!
Recommended For You
People who celebrate this Christian holiday will also celebrate the holidays below: